Healthcare Marketing Services
We help our clients build their healthcare brands
Leading healthcare brands rely on our expertise in direct sampling, communication and fulfillment to connect with healthcare professionals, sales forces and consumers.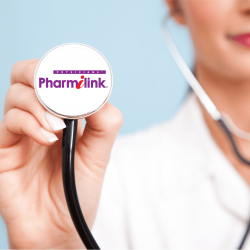 We are proud of our clients' accomplishments and that Physicians' Pharmilink is now the leading HCP sampling service in Canada.
‌We have amazing people with the marketing expertise and robust support you deserve.
Pharmilink Healthcare Marketing Services is the Canadian marketing support services leader to the pharmaceutical and natural health products sectors.
Sampling to HCP's
Turnkey programs reach the full spectrum of HCP's from physicians to pharmacists, dentists to dieticians and nurse practitioners.
Physicians' Pharmilink
Putting requested samples in the hands of 63,000+ actively practicing Canadian physicians and nurse practitioners, so they can better inform and support their patients.
e-Commerce Fulfillment
Processing, picking, packing and shipping thousands of orders daily for custom designed and co-managed online stores.
Collateral Distribution
Fast, accurate delivery of literature, samples and promotional items to sales means less time and hassle for you and increased productivity in the field.
Direct to Consumer Fulfillment
Managing all executional details including inventory replenishment and warehousing for direct to consumer sampling, reward & loyalty programs.
Bilingual Contact Centre Customer Support
We offer intelligent call distribution along with a highly experienced team of bilingual operators for optimal reach and support.
We are here to simplify your HCP marketing.